By Joshua Fields Millburn & Ryan Nicodemus · Follow: Facebook, Twitter, Instagram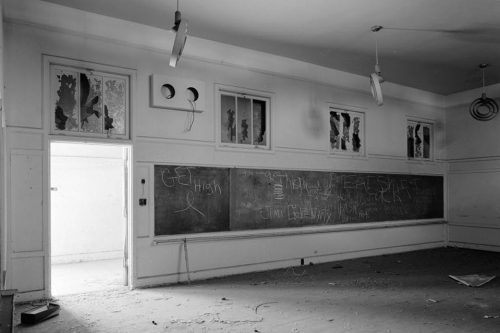 In this episode of The Minimalists Podcast, Joshua & Ryan are back "in studio" to talk about how they're using social media in 2018, and they answer the following questions:
What advice do you have for those that want to use social media more intentionally for their business?
How do I create a social media strategy for my business without sacrificing my personal privacy?
How do I determine the line between too much and just enough when I use social media for promotion?
Did you discover a newfound value or a lack of value regarding social media after being off of it?
Did your absence from social media make you realize it made your life more meaningful, or did it make you realize it's just a modern platform to advertise?
Subscribe
Apple Podcasts · Google Play · Spotify · Soundcloud · YouTube · MP3
Minimal Maxims
Joshua & Ryan's pithy, shareable, less-than-140-character responses. Find more quotes from The Minimalists at MinimalMaxims.com.
"We are nothing more than dogs thrashing in the collars of our self-imposed demands."
"If it feels like too much, it's too much."
"Before using social media, ask yourself: How can I use this tool as little as possible and still add value to the various platforms people love?"
"A paintbrush can create a masterpiece. A paintbrush can destroy a masterpiece. An idle paintbrush, however, does nothing at all."
"A silent monk sitting in a temple converts no one."
"When you give yourself permission to waste time, intentionally wasting time—which, then, actually isn't a waste at all."
Mentioned in This Episode
This episode was produced by Shawn Harding. Our theme music was written and performed by Peter Doran. Our podcast is completely free, so if you find value in these episodes, please consider donating a dollar. Your donations help keep this podcast advertisement-free (because advertisements suck).
If you'd like to comment on the podcast, you can leave a review on Apple Podcasts. Not only do we read every review, but positive reviews also help our simple-living message reach more ears.
Questions? Leave a voicemail at 406-219-7839, or send a voice memo to podcast@theminimalists.com. We'll also answer lightning-round questions from Facebook, Instagram, and Twitter.
Subscribe to The Minimalists via
email
.
https://www.theminimalists.com/p120/<\br>https://www.theminimalists.com/wp-content/uploads/2018/02/Chalkboard-Empty-Classroom-500×333.jpg