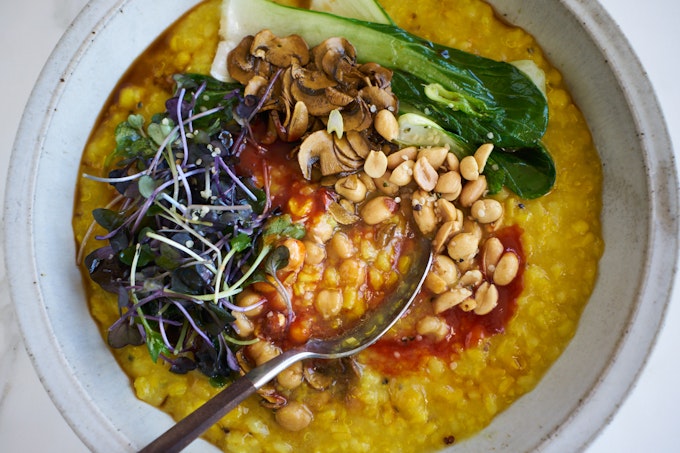 For the latest installment in my Instant Pot recipe adventures, we're going to explore congee. And, spoiler alert, making congee in your Instant Pot, or other multi-cooker, is literally reason enough to buy one. A complete home run.
You put your rice into the pot, walk away, and start daydreaming about toppings. Return later for a beautiful pot of perfect congee. You can also make this on a stovetop (of course), but it requires more babysitting.
I experimented with different ratios of brown to white rice here. And played around with different amounts of water. I found the congee made with a minority percentage of white rice was texturally superior compared with the 100% brown rice versions. There was just too much separation between grains in the 100% brown rice version, and not enough creaminess. Add some white jasmine rice, and you get that classic congee porridge texture with the added nutritional benefits of whole brown rice.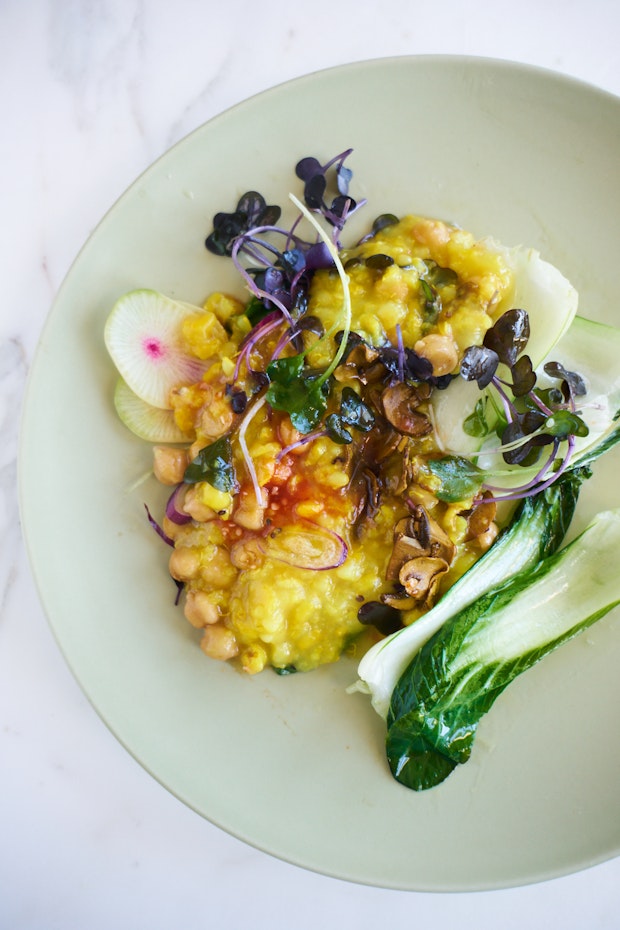 I hope you love this congee. It is spiked with turmeric, and I also can't resist sprinkling a few tablespoons of whatever quick-cooking grains I have on hand – quinoa, Job's tears, millet, etc.
Congee (and other related rice porridges) are popular in many Asian countries. It's a beloved breakfast, and anyone who has traveled with me knows, there are few things that boost my spirits more than discovering a DIY, congee bar breakfast at whatever hotel I'm staying.
Use this recipe and ratio as a jumping off point. Play around with different broths and seasonings. And, have a blast with toppings and be sure to play around with texture, crunch, color, and ingredients! You can also make this in a thick-bottomed pot on the stovetop – no Instant Pot necessary.
Lastly, for anyone looking for more Instant Pot recipe inspiration, I've set up an Instant Pot recipe category – all my favorite successes are featured there. Enjoy!
Continue reading Instant Pot Congee with Brown Rice and Turmeric…

https://www.101cookbooks.com/archives/instant-pot-congee-with-brown-rice-and-turmeric-recipe.html<\br>https://images.101cookbooks.com/instant-pop-congee-turmeric-h.jpg?w=680