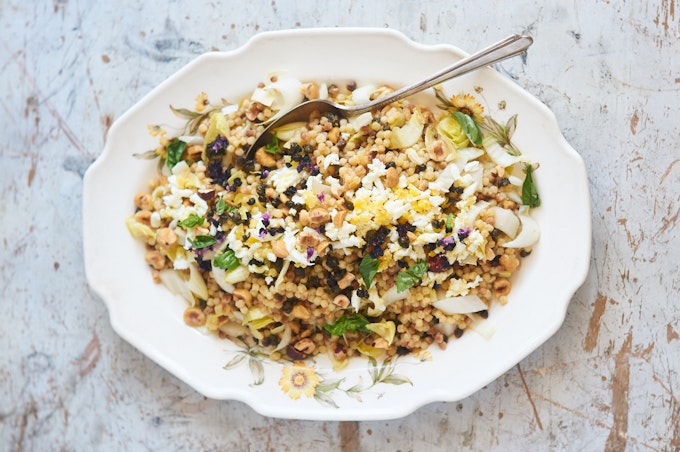 I thought we could welcome spring with one of my favorite recipes from Near & Far. It's the perfect lunchy, brunch dish, and it's made with fregola. Fregola is a beautiful, tasty Sardinian pasta made from hard durum wheat flour — rolled, sun-dried, and toasted to a mix of shades of yellow, gold, and brown. The pasta is rustic and nutty, each grain with a raggy surface adept at catching flavor. It's so good.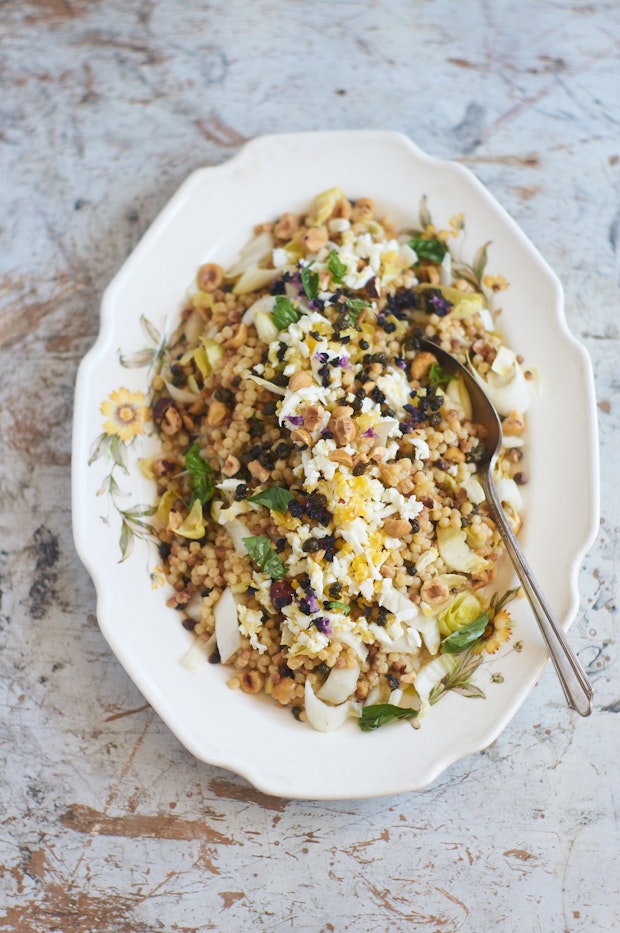 Toss the fregola with ribbons of endive, toasted hazelnuts, capers and basil, and you have a salad that is a little bit nutty, a hint briny, herbaceous, and filling. I tend to make this during shoulder seasons. As spring evolves into summer, or as summer shifts into fall — tweaking the herbs based on what is available and vibrant.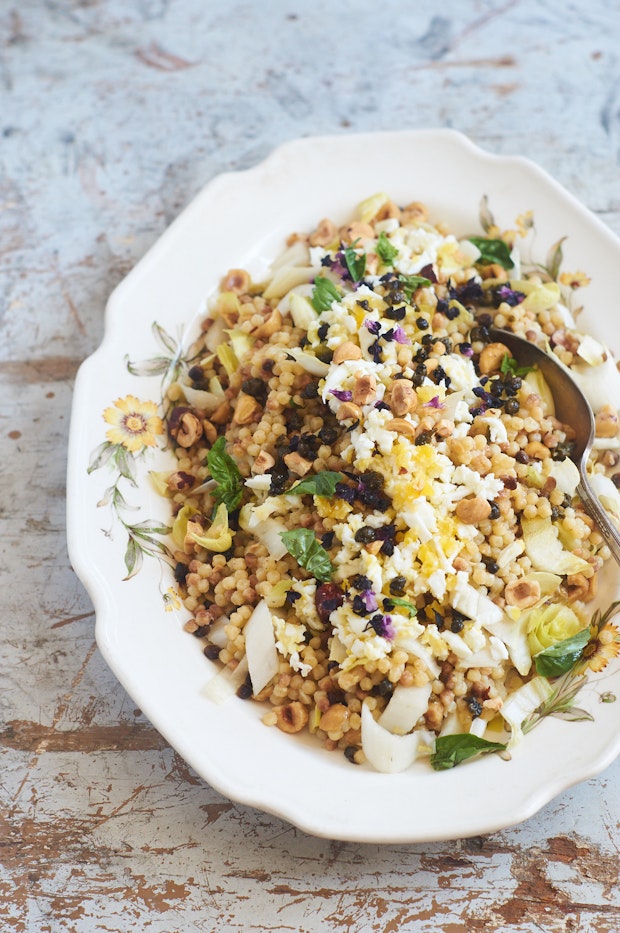 It's worth sourcing fregola if you can. That said, this is also great using orzo pasta, or Israeli couscous. I like the grip of the fregola, but sleeker orzo is always a crowd pleaser.
Continue reading Fregola Sarda, the Perfect Lunchy Brunch Dish…